April 5, 2019
National handball player Martin Strobel visits Murrelektronik
National handball player Martin Strobel was the featured guest at the HC Oppenweiler/Backnang sponsor and network meeting that was held at the Murrelektronik headquarters.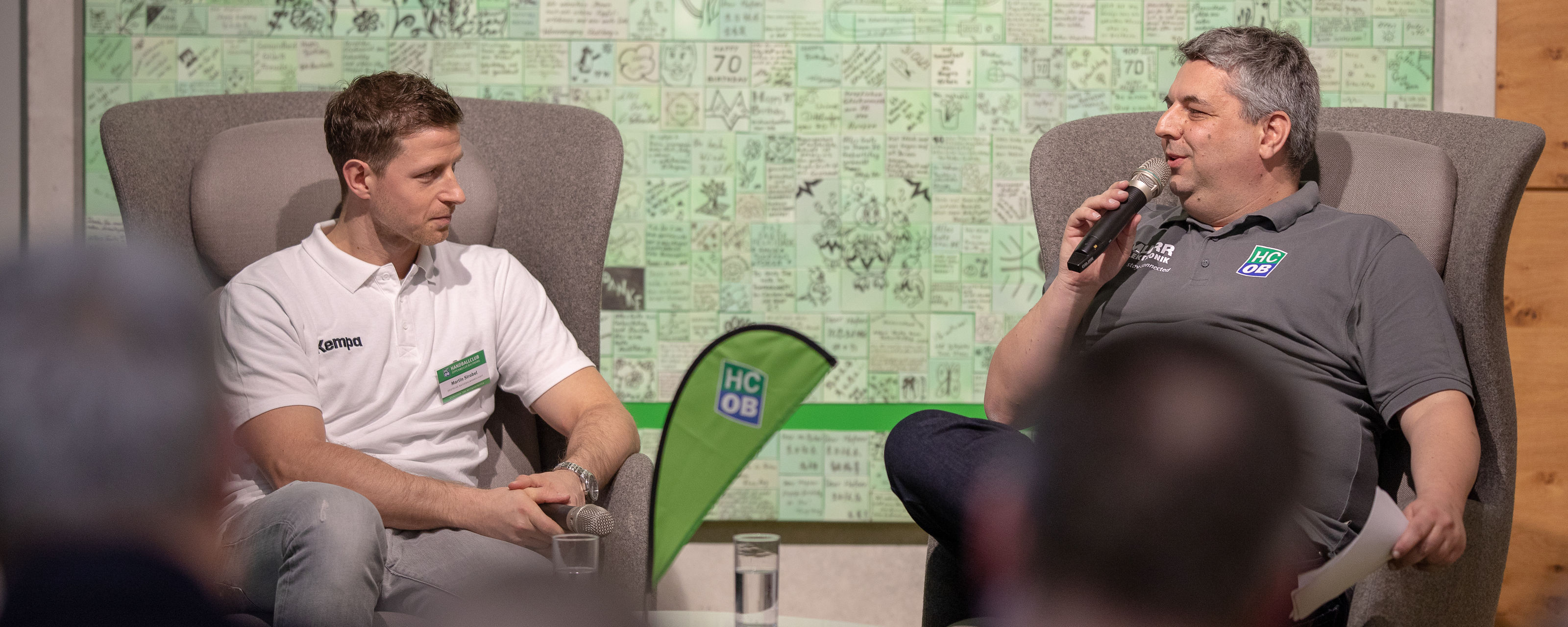 More than 100 sponsors, partners and supporters of the handball club gathered at the Murrelektronik training center for their most recent event. Stefan Grotzke, Managing Director- Murrelektronik, and Markus Mandlik from HCOB welcomed the guests and took them on a guided tour of Murrelektornik's new development center. Afterwards, Strobel, talked about his experiences at the World Handball Championship and provided some insights into the structure of the national team during a Q & A with the audience.
Judit Lukács, the HCOB women's team player coach, revealed the secret of her team's success. Finally, Timm Buck, a new player who will strengthen the HCOB team in the coming season, was introduced. The talks were followed by a networking session and an opportunity for the guests to meet the players that lasted late into the night.
Murrelektronik, the main sponsor of HC Oppenweiler/Backnang, has been a proud supporter of handball since 1982.